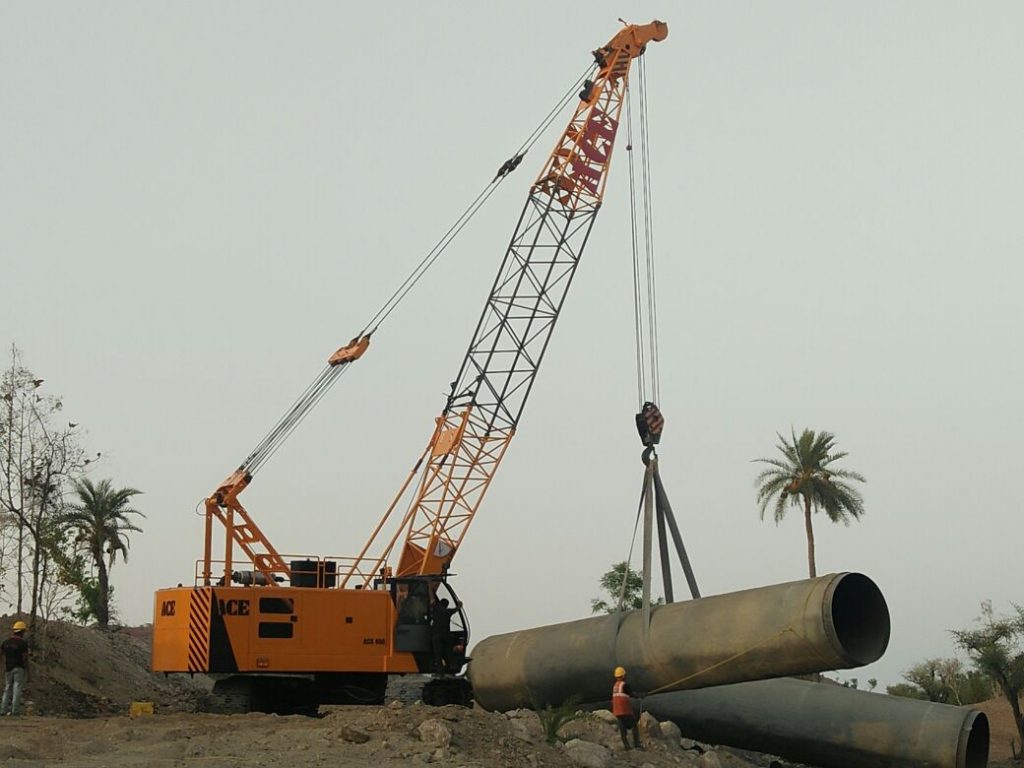 RUGGED DEPENDABLE & COST EFFECTIVE
Express Crawler Cranes are used on soft ground for erection and maintenance work. Crawler cranes are similar to Hydraulic Excavators in traction and swing the load through 360 degrees. The machine stability is achieved by the tracks and there is no need of outrigger stabilisation. The basic advantage of the crawler crane is that it is quick in operation on soft ground, compared to other class of cranes. We offers Crawler Cranes from 40 tons capacity onwards up to 150 tons.
Crawler cranes are used for heavy lifting work, for large assemblies in building construction and in the construction of wind turbines. The design of our crawler cranes with lattice boom offers a wide range of benefits:
Maximum lifting capacity from 50 to max. 300 t
Safe movement with up to 90 % of its maximum load capacity
Cranes with simple self-assembly and cost-effective transport
Very large lifting area in terms of height and reach with adjustable lattice mast boom, e.g. luffing jib
High safety for lifting jobs even on rough terrain
Hook height of up to 150 m with maximum boom length
Unique for crawler cranes: elevating cab giving the operator the optimum view
Rent a crane with us and we will offer you an inclusive service, including full maintenance options, risk management, safety and insurance programs, financing options and competitive crane rental prices; as well as staff and resources to help you complete any project. Enquiry today to find out more about our professional, high quality crane rental service.