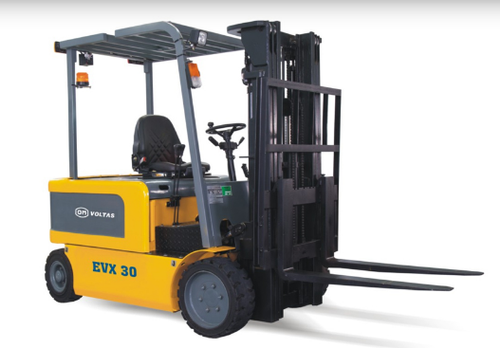 We are renowned as a best Forklifts rental agency in Gujarat.
A forklift is a powered industrial truck used to lift and move materials over short distances. Forklifts serve the needs of various industries including warehouses and other large storage facilities.
Forklifts are powered by electric battery or combustion engines. Some Forklifts allow the operators to sit while driving and operating the machine while others require the operator to stand. It is being extensively used throughout the industry for transporting materials and goods.
Industrial Forklifts serve as very useful equipment at the construction sites, as it can be used to carry hefty building materials over long distances, across the rough terrain. It merges and balances the functions of a lifting tool and a vehicle.
We also offer wide range of attachments to suit industry specific applications and operations. Our forklifts are popularly used by almost all industry segments, Government, Semi- Government & PSU's.
We offer a forklift for operated or bare rental to ensure that all of our customer's needs are met. Leading developers. Rent a forklift with us and we will offer you an inclusive service, including full maintenance options, risk management, safety and insurance programs, financing options and competitive crane rental prices; as well as staff and resources to help you complete any project. Enquiry today to find out more about our professional, high quality crane rental service.